Food and wine
Barcelona has one of the world's most vibrant culinary scenes: traditional and innovative dishes; seasonal, locally sourced produce; specialities associated with feast days and celebrations… and all of them paired with a wide variety of local wines.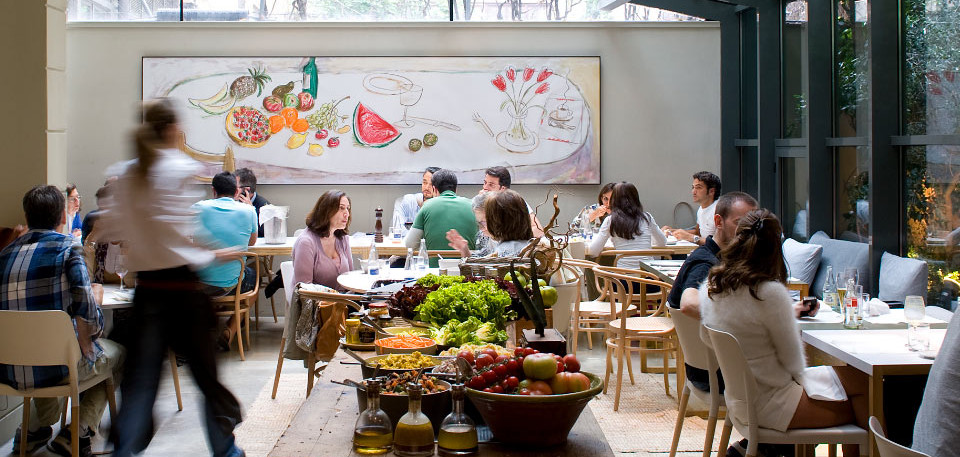 Why do we use the term 'gastronomic Barcelona'? Because it encapsulates Catalan cuisine based on the Mediterranean diet made with the seasonal, locally sourced produce you can buy at the markets in every neighbourhood. The recipes associated with every season of the year – from the most traditional to the most creative and innovative – can be sampled at a wide range of restaurants that cater to every pocket: from set lunch menus, tapas and tasting platters to the culinary marvels served at the city's Michelin-starred restaurants (Barcelona has 24 with 35 Michelin stars between them).
The city's culinary offer is completed by independent chefs and a growing range of organic, sustainable dining options, vegetarian eateries and restaurants in hotels and landmark buildings, some of them more than a hundred years old, and restaurants serving traditional Catalan fare.
Less than an hour away from Barcelona you can discover up to five Designations of Origin that produce wines and cavas of different characteristics. The diversity of the landscapes in the province lends the grape varieties their own distinctive flavours and brings a whole host of nuances and sensations.
Barcelona offers a wide range of foodie and wine tourism experiences. Shopping at a market and making a dish with your purchases, sharing a vermouth, sampling traditional sweet treats, enjoying a wine tasting among the vines, or taking part in a tapas trail, are just some of the many activities that are the perfect invitation to discover and experience our cuisine, wines, culture and culinary traditions.
At Turisme de Barcelona our team of professionals is on hand to provide people from the travel industry with all the information and advice they need about food and wine in Barcelona and their potential to enhance the visitor experience.