Corporate Social Responsability
Turisme de Barcelona is committed to the responsible and sustainable management of its organisation and understands the two concepts as cross-cutting and broad in scope.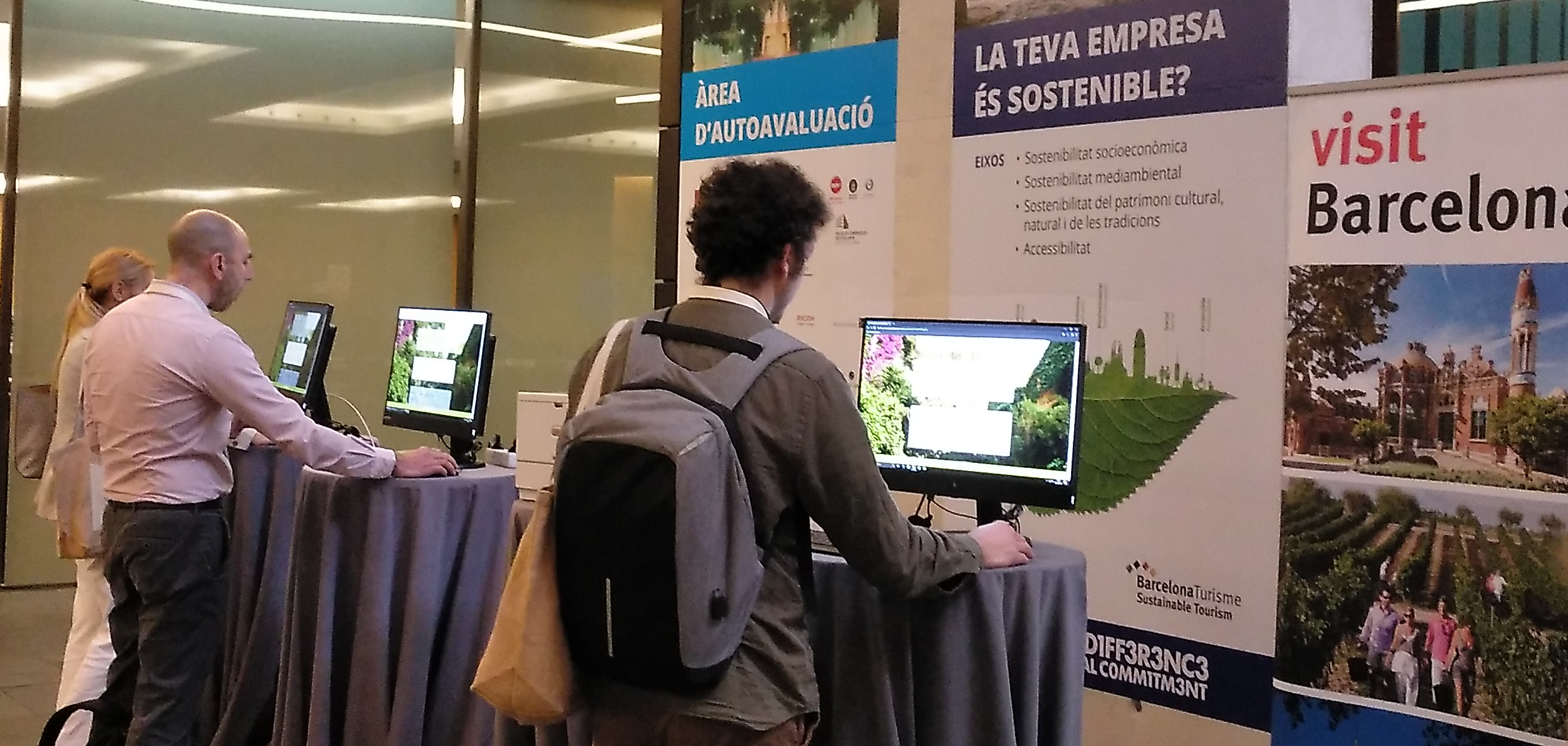 Our goal in the field of social responsibility is to increase the quality of in-house processes and to become a benchmark organisation, fostering values within the sphere of our activity.
This is why, although we drew up a Corporate Social Responsibility Diagnosis and Action Plan throughout 2018, we are now committed to Shared Social Responsibility across its two strands: in-house and destination.
In this way, the values of social responsibility will permeate the different programmes run by our organisation, involving different stakeholders with a view to making responsibility shared and participative.
Bearing in mind the cross-cutting nature of the concepts of sustainability and responsibility, Turisme de Barcelona has classified its spheres of action in five strategic strands, divided, in turn, into several areas:
Environmental sustainability
Social sustainability
Good governance
Cultural sustainability
Economic sustainability
Our CSR Action Plan is an initiative of the Social Responsibility Commission, the body in charge of fostering and following up actions.
At the same time, the Sustainability Panel, comprising different departments with various responsibilities, is working to identify the challenges facing our consortium in each of its sustainability strands and to put forward specific actions.
Since the panel was set up in 2018, and until the middle of 2019, it has identified 45 challenges and more than 100 proposals for action associated with them.
Sustainability Report. See pdf (only in Catalan)
Turisme de Barcelona's Responsible Tourism Policy. See pdf
Pla Clima. Sustainable Tourism Strategy of Barcelona Turisme. See pdf (only in Catalan)