Information about COVID-19
If you want information about the COVID-19, check here for the latest official information.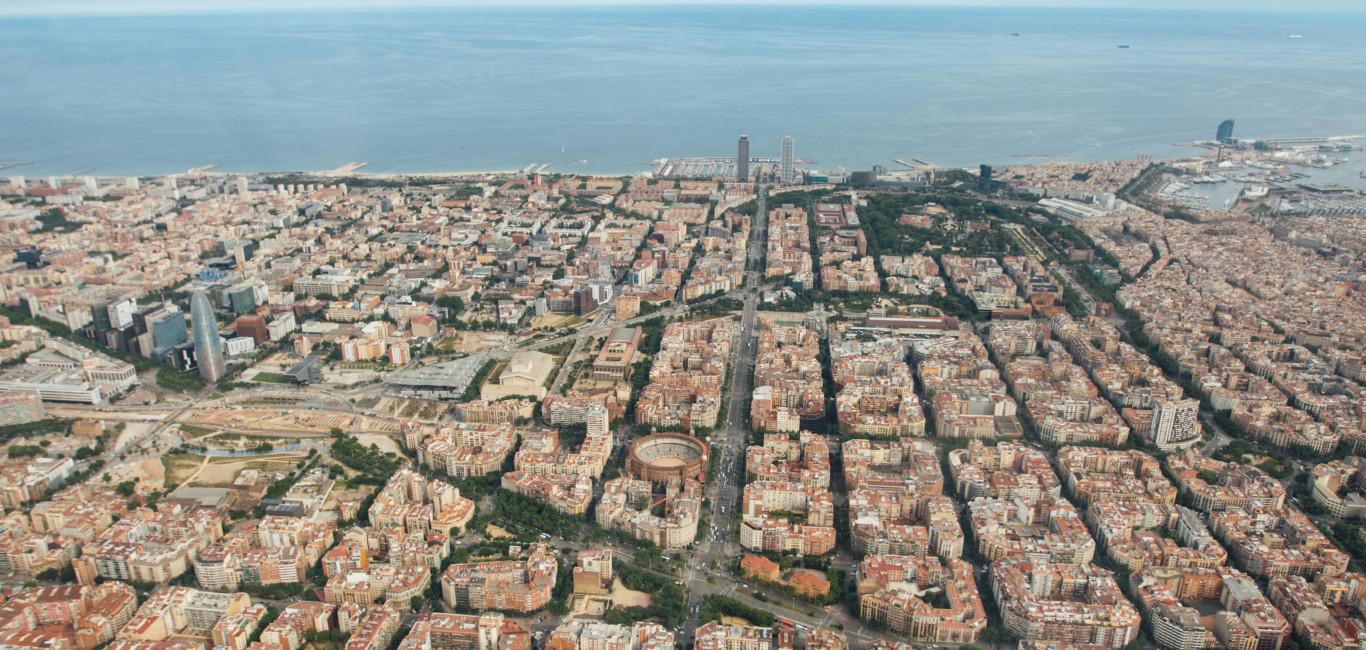 Here, at Turisme de Barcelona we are tracking all information about Covid-19 that affects the tourism sector.
Check here the updated information on COVID-19 and information about trips to Catalonia. Moreover, here, you can check the criteria for the implementation of the restrictive measures in Catalonia.
In order to guarantee the continuity and the quality of our service we have decided:
To apply teleworking to prevent the infection according to the governmental and health authorities advices.
To continue our regular relationship with our clients and partners, trying to avoid face-to-face meetings and guaranteeing the permanent availability of our teams by email, phone and apps used when managing projects.
SERVICES AND TOURIST INFORMATION
The office of Passatge de la Concepció will be open from Monday to Friday, from 8 am until 6:30 pm
The Call Center service is operating as normal, for any inquiry. Open daily from 8am to 8pm. Tel. 0034 932 853 832 or e-mail info@barcelonaturisme.com.
Tourist information points:
Cabina de información turística de Plaça de Catalunya Nord. Every day, from 9am to 8pm.
Tourist information office at Barcelona Airport - Terminal 1. Monday to Saturday, from 8 am to 8.30 pm. Sundays, from 9 am to 3.30 pm. Holidays, from 9 am to 2.30 pm.
Tourist information office at Barcelona Airport - Terminal 1 - Metro station. Every day, from 9 am to 230 pm
Cabina Colón. Friday, Saturday and Sunday, from 2.30pm to 8pm.
Cabina Sagrada Familia. Monday, Tuesday and Sunday, from, 9 am to 2.30 pm. Wednesday, Thursday, Friday and Saturday, from 9 am to 8 pm.
Regarding this issue, hygiene measures and recommendations from the health authorities have been followed, and cleaning systems have been reinforced. The other information offices will be temporarily closed until further notice.
In our website you can find a section with updated information related to Covid-19. See website
LIST OF TOURISM LODGINGS
Reopening of hotels and tourism lodging in Barcelona (Gremi d'Hotels de Barcelona) - Check here
Hotel refugio - HOTEL ARENAS ATIRAM - C/ Capità Arenas, 20 - 08034 Barcelona - Tel. (+34) 93.280.03.03
-----------------------------------------------------------------------------------------------------------------------------------------------------------------------------
ECONOMIC MEASURES
-----------------------------------------------------------------------------------------------------------------------------------------------------------------------------
LINKS OF INTEREST
Below you can find the links of interest of the official organisations in order to have the current updated information:
COMUNIDAD AUTÓNOMA DE CATALUÑA - Decreto-ley 10/2020, de 27 de marzo. Fecha publicación: 25 de mayo. Ver aquí (Spanish)
GUÍA ÚTIL PARA LA DESESCALADA, FASE 1 Y FASE 2: CALENDARIO, RESTRICCIONES DE MOVILIDAD Y PLAN DE TRANSICIÓN
GUIDES FOR REDUCING THE SPREAD OF CORONAVIRUS IN THE TOURISM SECTOR - check here
COVID-19 AVIATION HEALTH SAFETY PROTOCOL - check here
MINISTRY OF HEALTH
MINISTRY OF LABOUR AND SOCIAL ECONOMY
MINISTRY OF HEALTH, CONSUMER AFFAIRS AND SOCIAL WELFARE
MINISTRY OF TRANSPORTS, MOBILITY AND URBAN AGENDA
MINISTRY FOR HOME AFFAIRS
MINISTRY OF FINANCE
MINISTRY OF INCLUSION, SOCIAL SECURITYT AND MIGRATIONS
EUROPEAN COMMISSION
WORLD HEALTH ORGANISATION
WORLD TOURISM ORGANISATION
WORLD TRAVEL & TOURISM COUNCIL
GENERALITAT DE CATALUNYA
CITY COUNCIL
AGENCIA CATALANA DE TURISME
BOLETÍN OFICIAL DEL ESTADO