SAFE TRAVELS STAMP IN BARCELONA
Turisme de Barcelona awards the health security seal internationally approved by the WTTC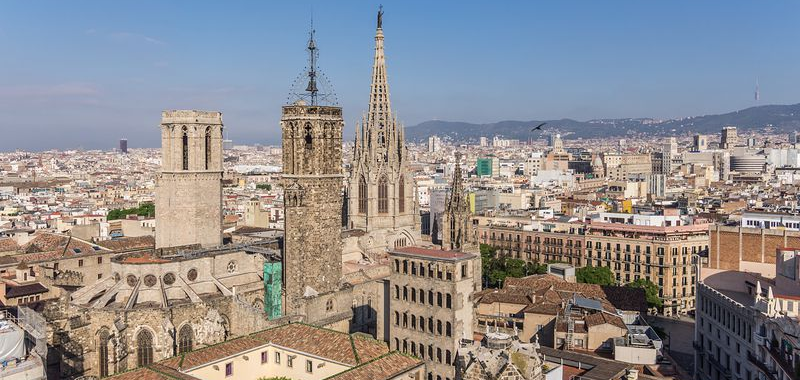 What is the Safe Travels Stamp?
SAFE TRAVELS is a stamp that recognizes safe travel protocols worldwide. The seal is promoted by The World Travel & Tourism Council (WTTC). The specially designed stamp will allow travellers to recognize governments and companies around the world, which have adopted health and hygiene global standardized protocols to prevent COVID-19.
Turisme de Barcelona and the World Travel & Tourism Council (WTTC) have reached an agreement by which the former is the body responsible for awarding the Safe Travels stamp to companies in the tourism sector that meet the requirements.
What advantages does the SAFE TRAVELS stamp provide?
To benefit from an internationally recognized stamp, developed in collaboration with WTTC members and international reference organizations, which follows the guidelines of the World Health Organization.
SAFE TRAVELS is important for professionals and stakeholders in the tourism industry, since it certifies the implementation of safety and prevention measures against the pandemic.
The stamp conveys a message of confidence to travellers that they can experience Safe Travels.
It can be used online via website, emails & social media and offline via documents following the indications and requirements determined by the WTTC.
Who can apply for the SAFE TRAVELS stamp and how much is it?
It is addressed at all companies and tourist organizations in Barcelona and those related to visitors.
The cost of managing the stamp is 25 euros plus VAT.
In the case of being a member of Turisme de Barcelona, the Consortium assumes the costs and therefore the procedure is free.
The Diputació de Barcelona covers the costs of the companies in the counties of Barcelona that have signed the Biosphere Commitment.
Requirements for Safe Travels
The companies and entities in the tourism sector can apply for the stamp, by providing documentary proof of one of the following conditions:
To have the certification or stamp of prevention measures against COVID-19 issued by an official certification company.
To have been recognised with the Biosphere Barcelona standard for Commitment to Sustainable Tourism after September 2020 or to have obtained renewal after this date.
We encourage you to apply for the new international health and safety stamp. You can do so by filling in this form or you can send an email to sustainable@barcelonaturisme.com


List of companies with the Safe Travels stamp