Meetings and congresses
Barcelona's experience in organising events, together with its location, connectivity, sustainability, and continuous improvements to its infrastructures make the city the perfect destination for business tourism.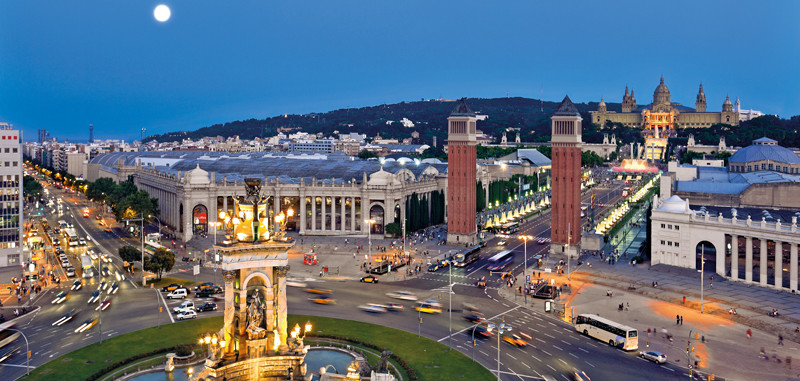 Barcelona has proved itself to be one of Europe's most attractive and dynamic destinations. Its long-standing experience, network of infrastructures, accessible public transport and firm commitment to sustainability and safety, are some of the attributes that have made the city one of the favourite destinations for meetings tourism.
There are also other factors that are key to guaranteeing the city's success as the host of congresses and meetings: a varied architecture, a history spanning 2000 years, the wonderful food and pleasant, temperate climate that makes it possible to organise activities in the open air practically all year round. The city's Mediterranean character and cosmopolitan and dynamic spirit can be felt in the air and in the streets. It is a place where tradition and history are as important as innovation and technology.
Well connected with the rest of the world by land, sea and air, destination Barcelona enjoys a strategic location and has excellent air links with most cities in Spain and the rest of Europe, as well as major intercontinental routes. The airport is just 15 minutes from the city centre.
Barcelona offers a wide variety of venues that are suitable for all kinds of events, and a great choice of accommodation with meetings rooms, equipment and services tailored to the needs of every client.
The city's accommodation offer is renowned for its variety of architectural styles and interior design that reflect the utmost care and attention to detail.
Leading multinationals choose Barcelona to hold their conventions and product presentations. This is why it is the host city for major annual events like the Mobile World Congress, IBTM World and the World Congress of Pediatric Cardiology and Cardiac Surgery.
Come and discover Barcelona, one of the main international MICE destinations in Europe.