Accessible
Barcelona invites people with different types of disabilities to visit and experience the city: adapted museums for blind and visually impaired visitors, barrier-free hotels, accessible beaches and sign-language tours are just some of the visitor options available.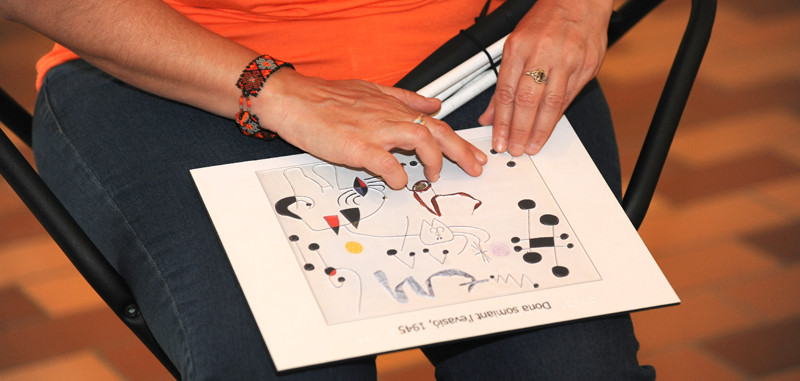 Barcelona is one of the most accessible European cities and has all kinds of facilities so that disabled people can enjoy it and visit the most iconic sights.
Adapted transport
The entire fleet of Barcelona buses is disabled accessible. They have boarding ramps and an area reserved for people with reduced mobility. Most of the metro network has lifts, ticket validation machines with visual and acoustic signals and other facilities. The tram network is another excellent, and convenient way of getting round the city and the Montjuïc cable car provides easy access to the top of the iconic mountain.
Art, architecture and leisure for everyone
Iconic buildings and museums have resources for different disabilities, including barrier-free itineraries, tactile models and elements, inductions loops in reception areas and sign-language tours.
Visitors can also enjoy entertainments with audiodescription and subtitles, take part in adapted sports or enjoy the Barcelona Bus Turístic, which is adapted for reduced- mobility and deaf and hearing-impaired passengers.
If you prefer guided tours, there are adapted versions that allow you to explore the city in an original and accessible way. They include the Easy Walking Tour Gòtic, a regular tour for people with reduced mobility and adapted for other special needs.
Accessible tourism tailored to your needs
You'll find professionals specialising in accessible tourism who can organise a personalised stay with all the services you'll require tailored to your needs.
You can find all this information on the Access website.