We manage your products
Discover our sales and marketing channels as well as the advantages of being a Turisme de Barcelona member: we'll help you bring your product to the widest possible audience and increase your visibility at the destination and on the main European and world markets.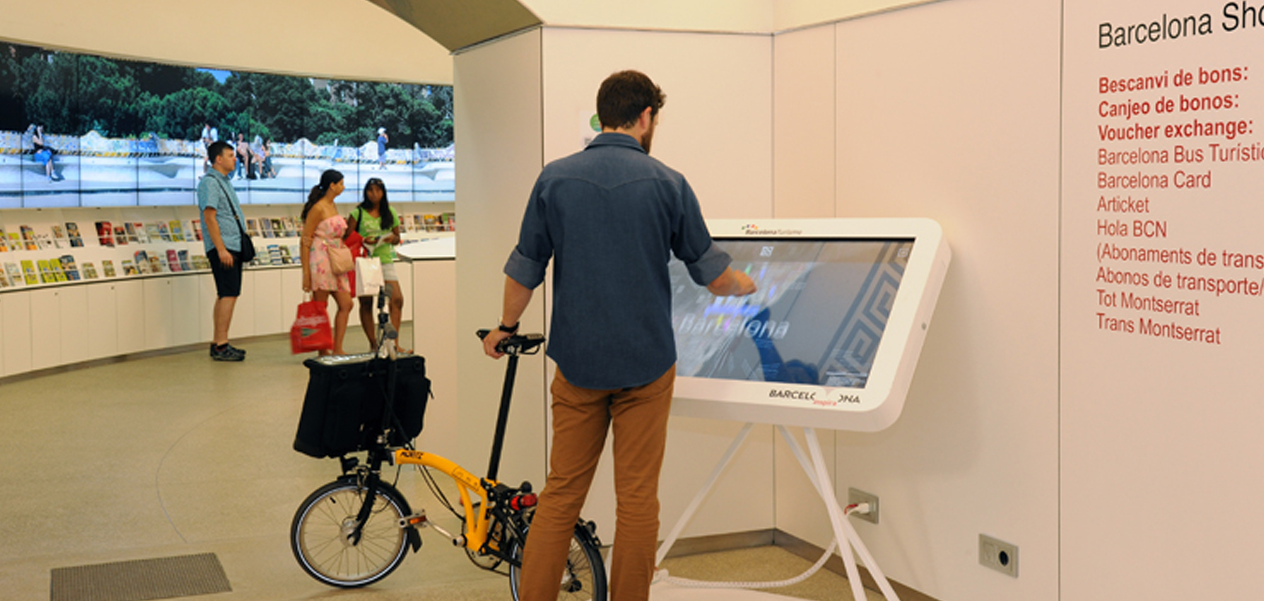 Offering your product and becoming a Turisme de Barcelona member will help you position yourself in Barcelona and in online environments.Thanks to our unique network of 18 information points, located at the city's main tourist sights, we are always on hand to help visitors.
From the airport to the city centre, our information officers offer their wide-ranging knowledge of Barcelona to help visitors make the most of their trip. We offer advice about the best tourism products based on visitors' needs, and personalised attention in the 25 languages spoken by our team. Our aim is to ensure visitors enjoy the best of Barcelona and experience the city to the full.
Clients planning ahead can browse visitBarcelona Tickets, a sales portal offering more than 270 products that will help them organise their activities before they arrive and enjoy the reliability that only our sales platform can provide. Our range of products is divided into types of activity to make it easier to find what you're looking for. The entire city is just a click away!
For special requests and group bookings our Call Centre (+34 93 2853830) and email address (info@barcelonaturisme.com) are available to travel trade professionals and visitors 365 days a year.
At Turisme de Barcelona we are always there for our clients!